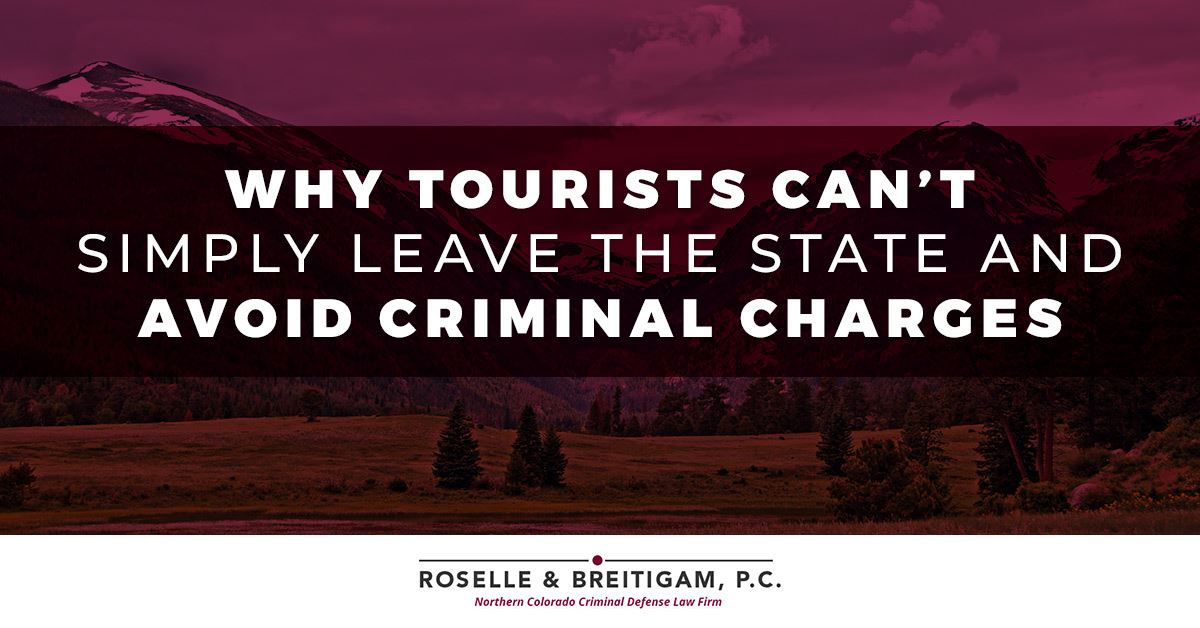 Colorado is an incredible popular state for tourism. According to the Denver Post, there were "77.7 million visitors to the state in 2015," a 7% increase over the previous year. It's easy to see why so many people want to visit the state. We have the natural beauty of the Rocky Mountains, incredible locations like the Garden of the Gods, numerous breweries and distilleries producing incredible flavors, and some of the best outdoor recreation in the country. With so many people visiting our state every year, there are bound to be some issues. That's why our criminal lawyer in Fort Collins is happy to represent any tourists who may run into trouble during their visit to our state.
WHAT TO DO WHEN YOU ARE ARRESTED ON VACATION
Mistakes happen. Maybe you partied a little too hard during your vacation or simply weren't aware of some of the local laws and accidentally violated them. Whatever the reason, tourists are held to the same laws as residents of Colorado, so it's not unusual for a tourist to find themselves in some hot water. There is one thing you have to keep in mind if you are facing an arrest or being charged with a crime while visiting Colorado:
LEAVING THE STATE WON'T MAKE IT GO AWAY.
Unfortunately, all too many visitors believe that what happens in Colorado, stays in Colorado. That might be a clever marketing slogan, but it isn't true when it comes to breaking the law. Colorado has reciprocal agreements with other states, so they can track you down at home and extradite you back to Colorado to face your charges. It happens all the time, and trying to avoid facing those charges could result in a much harder sentence or higher fines.
So if you are arrested or facing charges, stay calm. While you do not need to admit guilt (nor should you), you should be polite with law enforcement. Don't talk to anyone, especially the police, because you may accidentally implicate yourself in the crime or give them a reason to arrest you. The most important thing you can do for yourself is to retain legal representation.
HIRE A CRIMINAL DEFENSE ATTORNEY
The first thing you need to do when you are being investigated for a crime or are facing an arrest is to hire a criminal lawyer. The legal team at Roselle & Breitigam, P.C. have experience working with both students and tourists who require legal representation here in Colorado when they may call another state home. We can make sure you get the representation that you need, and our criminal lawyer will work hard to get you the best possible outcome for your case.
If you are a Colorado tourist facing arrest or criminal charges, get in touch with our team. Our criminal lawyer can get to work on your case right away. Give us a call or fill out the contact form on our website to set up a free consultation about your case or to speak with a member of our team.