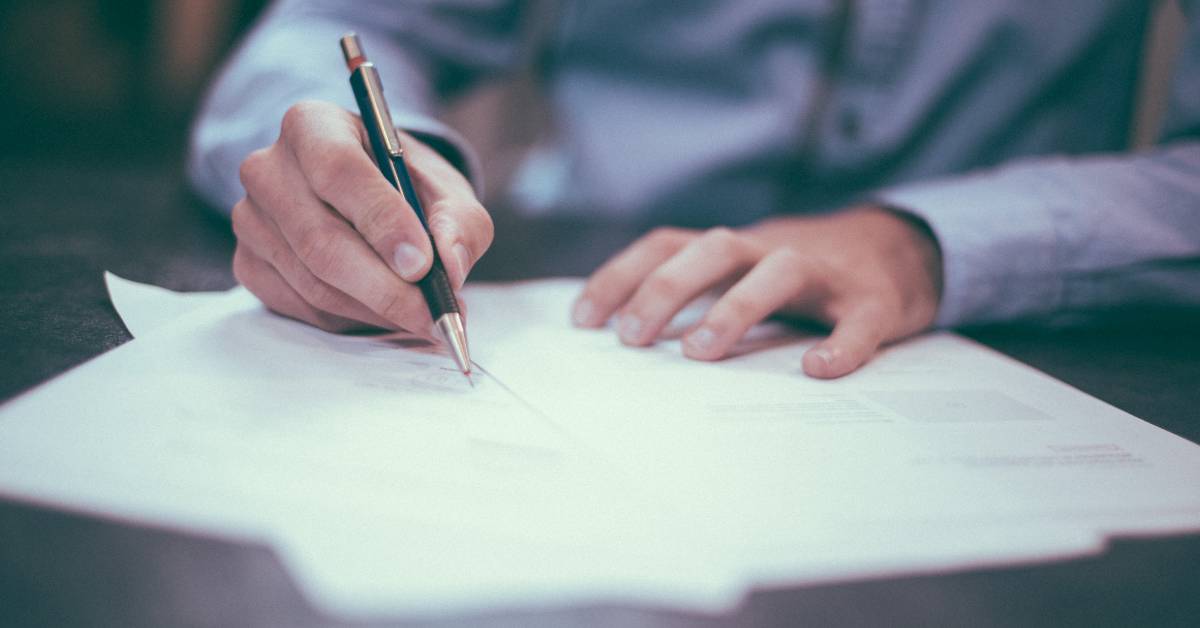 Finding and hiring a defense attorney isn't as simple as it sounds. While there may be some people who simply hire the first person they meet, it's best to meet a few different attorneys to make sure you find the right fit — after all, it's important to feel comfortable and confident that your defense attorney can represent you to the best of their ability. In today's post, we will provide you with a few questions that you should ask as you begin meeting with attorneys to help you determine which one is the right person for the job.
Looking for a defense attorney in Fort Collins or the surrounding area? At Roselle & Breitigam, we are here to help. Our attorneys have years of experience handling a variety of criminal law cases, and we are confident that we can help you achieve the best outcome for your situation. Explore our website to learn more about the types of cases we take on, and give us a call to schedule a consultation!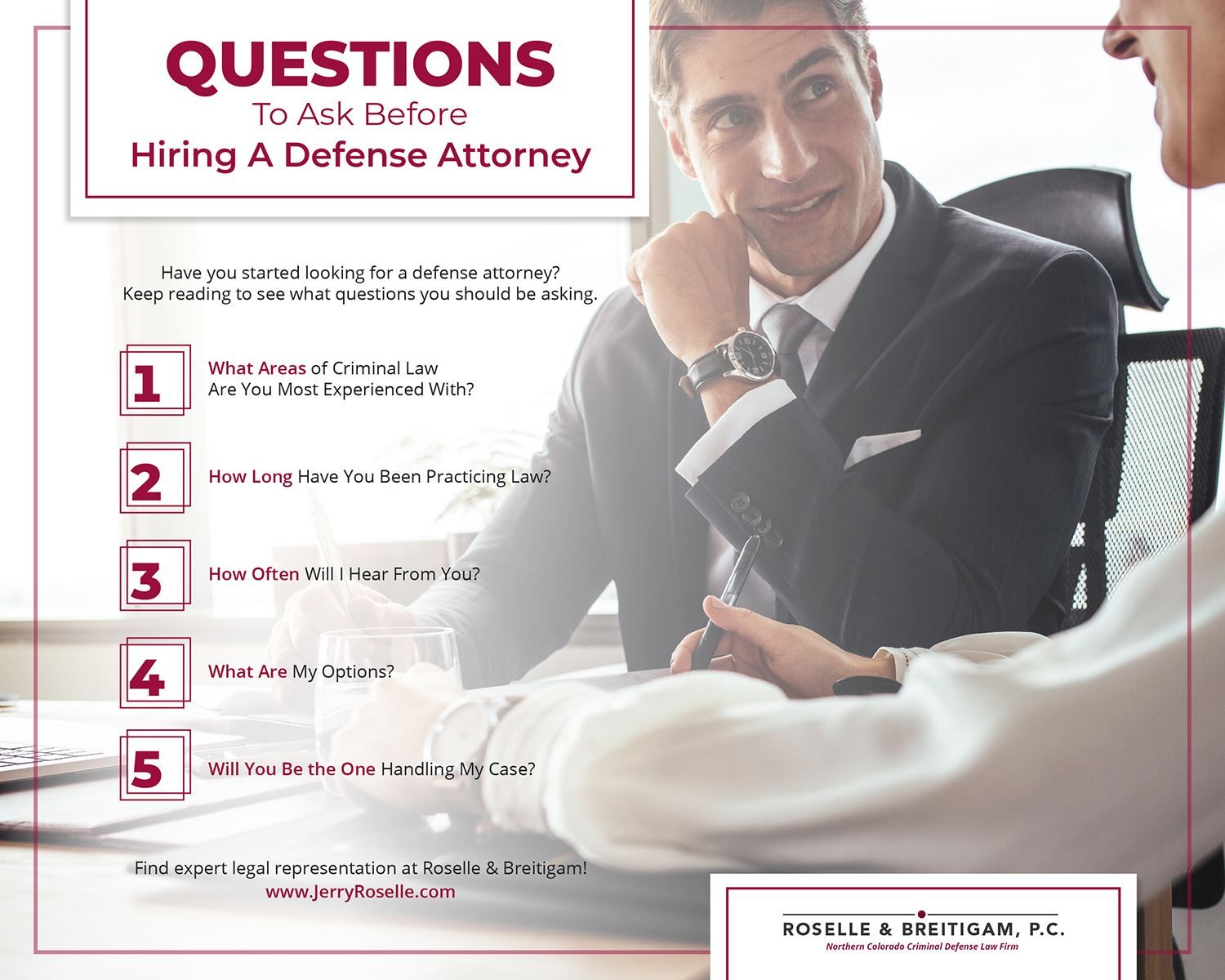 WHAT AREAS OF CRIMINAL LAW ARE YOU MOST EXPERIENCED WITH?
Many attorneys specialize in one or two types of criminal law, allowing them to stay up to date on the latest cases, laws, and regulations regarding that type of offense. While this question may not seem very important, it's a good idea to ask any potential defense attorney in what areas they specialize, because if they don't specialize in the crime you were charged with, it could result in a weaker case.
HOW LONG HAVE YOU BEEN PRACTICING LAW?
There's nothing wrong with hiring a defense attorney with only a year or two under their belt, but it's always a good idea to hire someone with a lot of experience, especially if they specialize in your type of case. It's even better to hire an attorney who has practiced in the courthouse where your trial will be held. While the laws and regulations of criminal law are the same across the state, each courthouse has its own way of doing things, so you'll want a defense attorney who feels comfortable in their environment.
HOW OFTEN WILL I HEAR FROM YOU?
Communication between attorney and client is key to a strong defense. The last thing you want is a defense attorney who gives you their number and says to call any time but never picks up the phone. Even if you've faced charges in the past, each trial is different, and communicating often with your attorney can help put your mind at ease and relieve any stress you may be feeling.
WHAT ARE MY OPTIONS?
As we mentioned earlier, each case is different, and it's important to know what your options are before the trial process begins. Additionally, it's important for you to know your options because they can affect the rest of your life. If your attorney fails to discuss your options, you may find yourself going through a lengthy trial process, even if it wasn't necessary, or your attorney may encourage you to accept a plea bargain despite having a strong case that could result in you walking free.
WILL YOU BE THE ONE HANDLING MY CASE?
Larger law firms will sometimes have multiple people working on one case, including attorneys, interns, paralegals, and more. As you can imagine, having so many people working on one case can sometimes lead to confusion, especially if one person fails to relay important information to another. It's a good idea to make sure that the attorney you bond with and build a rapport with is the one who will be handling your case.
RECEIVE EXPERT LEGAL ADVICE!
If you're starting your search for a defense attorney, look no further than Roselle & Breitigam! Our team has years of experience working with Fort Collins residents just like you, and you can rest assured that we will make your case our top priority. Learn about the different types of cases we take on by exploring our website, and if you would like to schedule a consultation with one of our defense attorneys, reach out using our online form today!