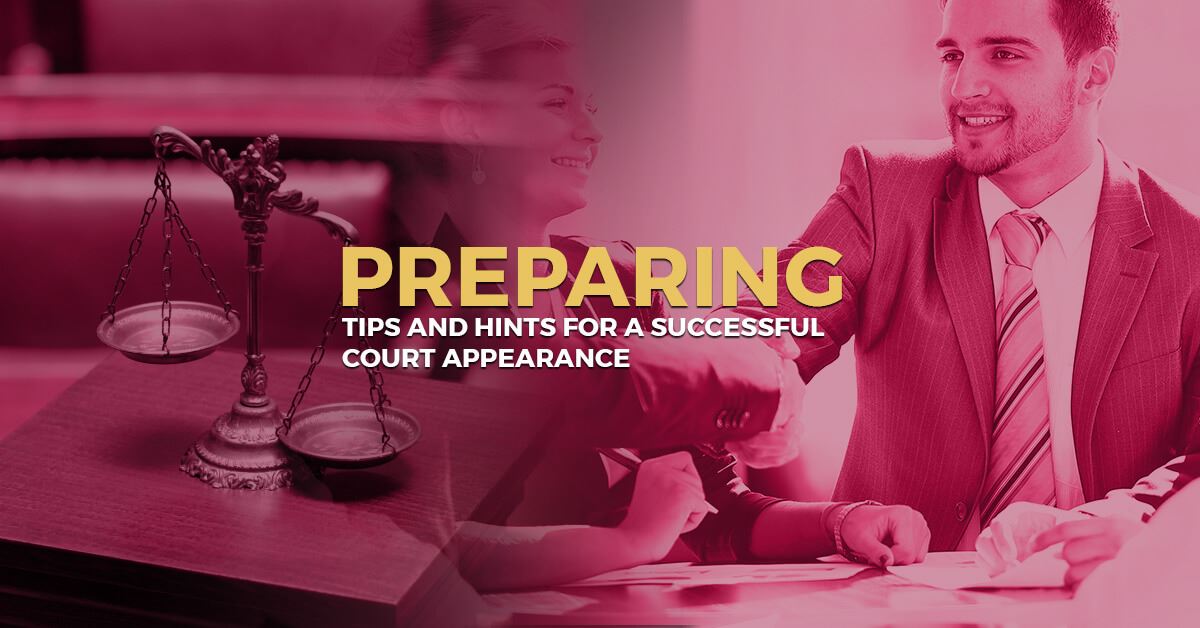 If you are facing criminal charges and you are set to appear in court, you reasonably are facing a lot of fear and nerves. Going to court can be extremely unnerving, especially if this is the first time you have gone to court. As your local criminal lawyer in Fort Collins, we are here to help you prepare for your court date. Check out the following advice on handling yourself in the courtroom. Our goal is for you to feel as little stress as possible during this trying time.
HIRE A LAWYER YOU TRUST
The very first thing you should do is contact a lawyer you trust. You should never go to court and face the justice system alone. Trying to represent yourself will wind up being not only extraordinarily stressful, but it will also often lend less than desirable results. When you hire a professional to defend you in court, you stand a much better chance of reaching the outcome you desire.
Some things you should look for in your lawyer include the following items:
Find someone who communicates clearly and frequently with you. Do not put up with a criminal attorney who blows off your calls, delays in responding to you, or fails to inform you of important components of your case. Every single second count in creating a good defense and your attorney should recognize that.
Find a defense attorney who has experience practicing law in the area of your case. For example, are you being charged with a potential DUI? Talk to a DUI lawyer who understands how to handle that case in the location you live.
Seek out an attorney who will fight aggressively. It is extremely important that no matter what type of charges you are facing, your lawyer fights extremely hard on your behalf. Do not settle for a lawyer who doesn't take your case seriously. Your criminal attorney should be someone who is advocating for your rights. If you have doubts about the dedication of your criminal defense lawyer, speak to our team.
If you are facing an upcoming court date, please contact our team. We will be happy to provide you with a consultation and let you know how we can help. We have a team of dedicated attorneys who will work to build the best case possible for your situation. We are not here to be your judge, we are here to be your advocate.
DRESS SMART
When the day arrives that you are going to appear in court, dress nicely. Think of your court date the same way you would an interview. Dress professionally and modestly. Make sure what you wear is respectful. For example, if you are facing drug charges, it is probably not the best time to sport your favorite shirt featuring a marijuana leaf. Guys, opt for nice slacks, a button-up shirt, and a tie. Women, look for a modest outfit that looks professional, like business slacks and a blouse or a classy skirt and blouse. The goal is to appear put together and to demonstrate that you are taking the court hearing seriously.
SPEAK CLEARLY AND POLITELY
When it comes to opening your mouth in court, be sure you are extremely polite and try to speak clearly. Although you will be nervous, don't allow your anxiety to overrun you. The worst thing you can do is say something snarky or disrespectful. If you feel yourself getting angry during the experience, tell yourself to breathe deeply and count slowly for as long as you need to calm down. An angry outburst can severely hurt your case.
LISTEN TO YOUR COACHING
A good criminal defense lawyer should provide you with coaching before your court appearance. Listen to that coaching and heed what your lawyer said. This is not the time to pull out the information you concealed from your attorney or to suddenly decide you have a better way of defending yourself than your lawyer. Allow your professional defense attorney to handle the situation and carefully follow their advice.
DON'T FALL FOR INTIMIDATION TACTICS
Depending on what case is being built against you, there may be some intense moments for you in the courtroom. During this experience, work hard to remind yourself that you have a professional fighting for your case. Don't allow the emotions of the moment to carry you away. If anyone tries to intimidate you or coerce you into saying more than you planned on, take deep breaths and calmly respond.
CALL TO SPEAK TO OUR TEAM TODAY
If you, or a loved one, is facing criminal charges, please reach out to our team right away. We want to help you fight aggressively. We can provide you with the resources you need to make the best decisions possible for your case. Whether you need help defending yourself against a DUI charge or theft charges, we are the team to call.